Our Mission, Vision and Values
Mission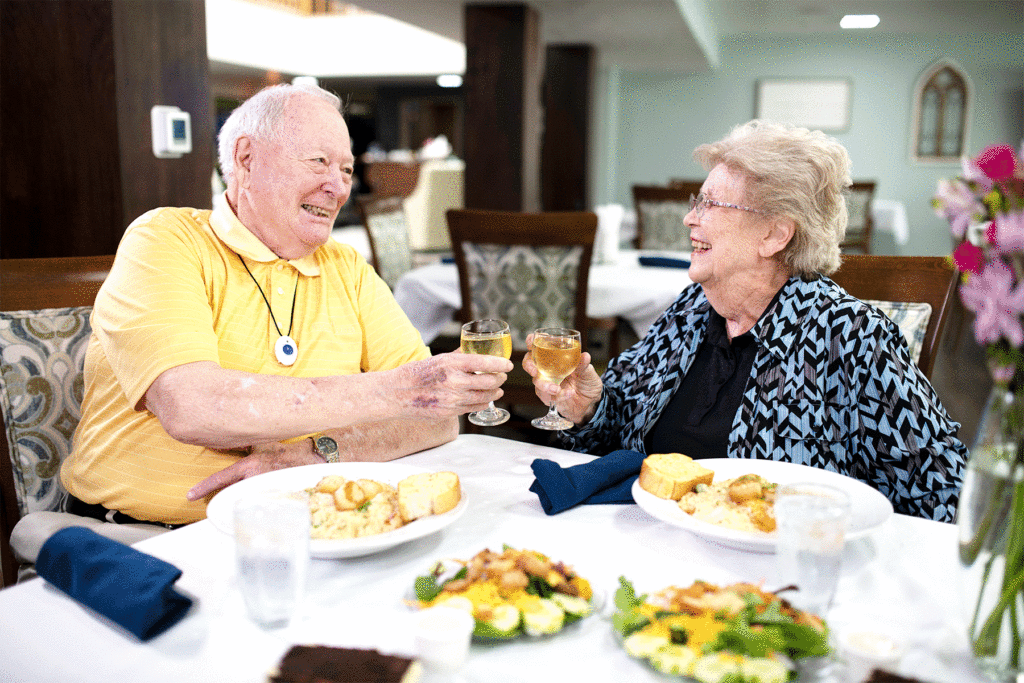 To remain the premier provider for full continuum health care and housing services where residents, community members, employees and health care partners are treated with respect in a warm, enriching, faith-based environment.
Vision
Enhancing lives through a passion for wellness.
Values
W – Warmth – We are passionate about creating an atmosphere that is whole-hearted and personal.
O – Ownership – We take pride in what we do and we are the owners of our choices and outcomes.
O – Obvious – We are the clear choice for leading quality care and senior housing.
D – Dedication – We are committed to providing the best experience possible for those who stay, live and work in our community.
S – Security – We strive to do whatever it takes to create a safe and secure environment for those we serve.
I –  Integrity – We do what is right even when no one is watching.
D – Devotion – We are devoted to enhancing live physically, mentally and spiritually.
E – Enjoyment – We believe life is a journey that should be celebrated and enjoyed.
WE ARE WOODSIDE!